Your Office Visit
When you experience an accident or illness, you may have more questions than answers and Nellie Gail Urgent Care is here to help. Our Laguna Hills  or City of Orange Urgent Care facilities offers a variety of services that range from on-site X-rays to sports physicals to illness treatment. Please let us know if you have any questions.
Health Insurance
Health Insurance is recommended but not required to obtain service at Nellie Gail Urgent Care. Below is a short list of health insurances we accept: 
Most PPO's
Tricare
Medicare
Monarch
Regal
Molina Healthcare
Prospect
HealthCare Partners
Arta
United Care Medical Group
ADOC
Please contact our Laguna Hills office at (949) 600-1907 or our City of Orange office at (714) 422-3056 if you have any questions regarding your insurance plan.
Patient Forms
In order to help us serve you in a more timely manner, we ask that you download our patient forms below. By bringing your completed patient form with you, it will expedite the check-in process and help us attend to your medical needs quickly. Thank you in advance for your help.
Medical Emergency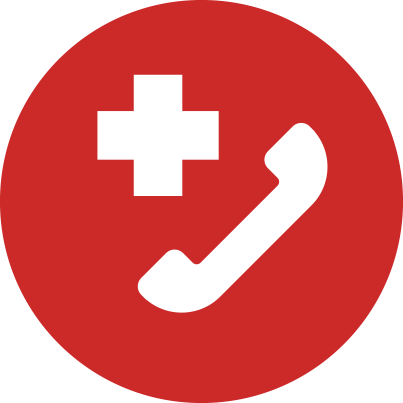 If you are having a medical emergency, please call 911 – When in doubt call an ambulance. Although we offer medical treatment for a variety of accidents and illnesses, you should always call 911 if you are experiencing a medical emergency. You should never attempt to drive yourself to the emergency room if you are experiencing chest pain, severe bleeding, dizziness or nausea (or any other signs of head trauma). If you believe you have a life-threatening injury, call 911 immediately.